Read Legal News on Your iPhone: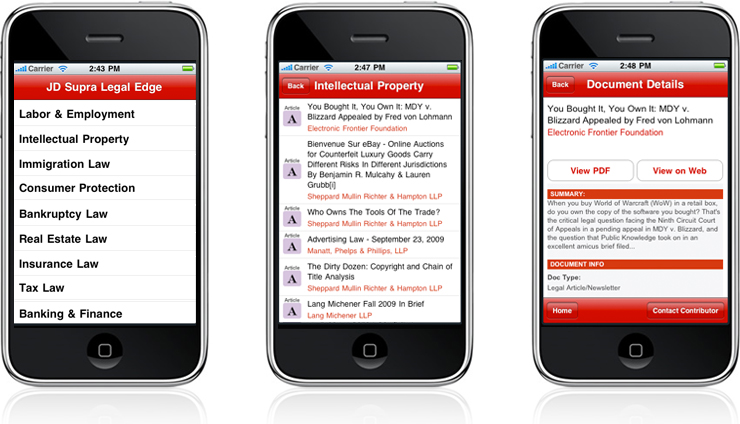 Get your Legal Edge, free at the iTunes app store.
Read legal articles, alerts, briefs, and newsletters on all topics. Subjects covered: real estate, banking and finance, immigration, insurance, consumer protection, taxes, bankruptcy, intellectual property, health law, labor and employment, legal marketing, and many others.
Legal information streamed by subject - choose your industry or interest. Read docs in landscape view or via zoom scanning. Contact lawyers & firms directly from iPhone (available on documents by premium JD Supra contributors).
Requirements: iPhone or iPod Touch, Version 2.0+
Support/Questions? Contact mobile@jdsupra.com
iPhone: Legal Edge [Download]